Combat Applications Group [CAG] is preparing itself for a busy summer unlike any other. CAG is in preliminary talks with several former and current athletes from the NFL, MLB and NHL in regards to being sponsored by them.
COD Teams have been getting sponsored by professional sports athletes for about 5 years now, one example is Rick Fox's "Echo Fox" which has a team for League of Legends, Counter Strike: Global Offensive, Super Smash Bros., fighting games and of course COD.
Being sponsored by a professional athlete is CAG's main goal for the 2017 Summer. CAG will be looking for at least 2 teams of 12 players each which will receive a sponsorship on COD series games.
So how can you become a member of these 2 CAG squads? Simple, play COD on a regular basis and provide videos of yourself dominating the other team. You must be registered on CAGCLAN.com and have filled out an application to join the clan. Tryouts will be held from April through May and the dates will be posted on CAG's
Calendar
. These tryouts will be on a first-come, first-served basis and must be set up at least 3 days in advance.
During tryouts players will be graded in several areas which include but not limited to communication, ability to follow orders, discipline, team organization, leadership, dependability, dedication and loyalty.
All members of these teams will be held to the highest standards and expectations and it is each member's responsibility to represent CAG and the sponsors with professionalism, respect and integrity.
CAG will give everyone an equal and fair opportunity to become a member of this clan and the 2 eSports teams that is 18 years or older. Once a player becomes an official member of CAG or any of these 2 eSports teams (squads), they will begin contract negotiations with both CAG and the sponsors.
This is a great opportunity to get your foot in the door if you want to become an eSports player. With the help from CAG, your hard work and dedication the opportunities will be endless.
CAG hopes to see you at the tryouts giving it 110% at all times. By the way, Rage Quitting will automatically disqualify you from tryouts and result and the immediate removal from CAG.
Click here to go directly to the thread where you can ask questions and discuss this great opportunity with CAG.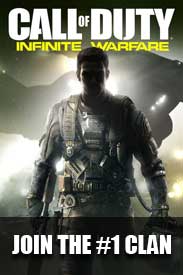 CAG (Combat Applications Group) the #1 clan on XBOX 1 and PS4 is getting ready to recruit for the upcoming COD 1st Person Shooter COD: Infinite Warfare and the remastered version of the fan favorite Call of Duty 4: Modern Warfare.

As usual clans from all over the world are putting together their best recruiting campaigns to draw in the best players, male and female to join their clan. Every year recruiting becomes a very important and crucial component for the success and development of clans. CAG has proven to be one of the elite clans in existence today when it comes to recruiting and developing every day players into leaders.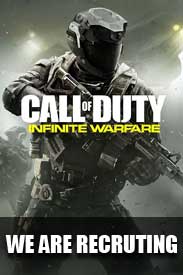 One of the main reasons for CAG's success in recruiting is the proven clan structure it has in place. Recruits are given many opportunities from the minute they submit their application to join.
Call of Duty: Advanced Warfare and Black Ops 3 were major disappointments due to the direction Sledgehammer Games and Treyarch decided to go in by making both games more futuristic than "boots on the ground" which was the main reason Call of Duty took over and dethroned previous shooters like Ghost Recon, Rainbow Six and SOCOM: Navy Seals.
Many clans as well as CAG saw a decline in member retention due to the futuristic setting of both Advance Warfare and Black Ops 3 which made it difficult to play as a clan due to the high paced action. Most clans play in a very organized manner which includes setting up and waiting for the enemy to come to them instead of running around as lonewolves.
Call of Duty: Infinite Warfare is expected to be another challenging game to recruit for due to it's futuristic setting. But clans will received some help from Call of Duty 4: Modern Warfare Remastered included with the purchase of COD: Infinite Warfare which fans of good ole' "boots on the ground" will be happy to play once again.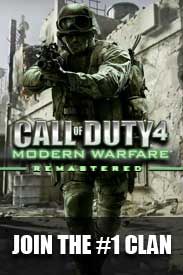 CAG plans on recruiting heavily for both Infinite Warfare and Call of Duty 4 both on the XBOX One and Playstation 4. The recruitment process will remain the same as always and recruits will have every opportunity to move up in rank as well as help in the development and success of CAG.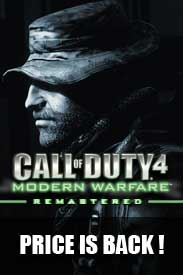 CAG still considers itself the #1 clan regardless of what others may say. CAG has lasted 16 years something which very few if any other clans can say about themselves.
So if you are looking for not just another clan but a Family of gamers which helps each other out look no further. CAG hasn't lasted this long for nothing, it treats all it's members as Family as long as they respect each other and represent CAG in a professional and mature manner. CAG treats everyone with respect regardless of whether they are part of the clan or not. CAG doesn't trash talk or puts anyone down, building strong friendships and relations with other gamers is paramount to the clan.
CAG is not for everyone and the recruitment process will help you determine if you are a good fit for CAG and vice versa.
So don't waste any time and register, fill out an application and start your journey towards becoming a member of the #1 COD Clan around. Prepare yourself for the best gaming experience you can find in a clan as clan when you play with and as a member of CAG.
CAG makes no excuses and accepts none either. You win as a team and you lose if you're not ! CAG holds all its members to the highest standards and will not tolerate anything less.
Connect with me on Google+

The #1 COD Clan CAG "Combat Applications Group" is now recruiting for COD: Modern Warfare 4 Remastered and anyone interested in joining should register on CAG's website by
clicking here
and submit a clan application by
clicking here
. CAG is very excited to kick ass old school style "BOOTS ON THE GROUND" once again on the best game of the COD Series Modern Warfare 4.
Nine years ago CAG slowly moved towards and opened it's arms to a new 1st person shooter only 8 months after Tom Clancy's Ghost Recon Advanced Warfighter 2 was released. CAG was used to the 3rd person shooters like SOCOM: Navy Seals, Ghost Recon and Rainbow Six so playing from a 1st person's perspective was something new and would take time for many to adjust to.
Modern Warfare 4 was not welcomed by most of CAG's founding members due to the fast pace gameplay and it's arcade feel, nevertheless CAG made every effort to adjust to the new generation of gaming, the fast paced, aggressive play style that COD Modern Warfare 4 was introducing to multiplayer gaming.
Now CAG continues to support 1st person shooters and the COD series and anxiously awaits the release of the COD series best game ever Modern Warfare 4. Recruiting for Modern Warfare 4 will be in full swing once it hits store shelves and CAG expects to see old school "boots on the ground" players to flood CAG's website and submit applications to join the #1 COD clan for both the XBOX One and Playstation 4 Divisions.
CAG benefited a lot when Modern Warfare 4 first came out and it's members count surpassed what was expected. The total count of clan members on Modern Warfare 4 alone was over 100 and CAG expects for the same to happen the second time around.
If you are an old school "boots on the ground" gamer and you are looking for a clan that is going to dominate other clans and pub stomp the shit out of other teams, do not waste any time and register on CAGCLAN.com and submit your application. CAG promises to dominate once again and show the new generation why it was the #1 clan back then and why it still the #1 clan now.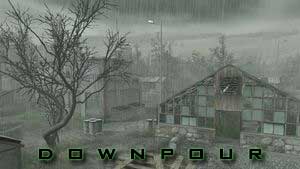 It has been confirmed that 10 of the most favorite maps will be available at launch like Downpour, District, Crossfire and Ambush for clans to battle it out on multiplayer.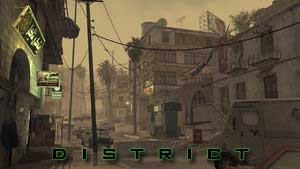 CAG was notorious for setting up and dominating clans on these maps and will do so again with the help of new recruits and members.
Recruits that are interested in joining a clan that plays together in an organized manner otherwise know as "CAMPING" should strongly consider joining CAG.
Most clans hate CAG for their camping style and call them "CAMPERS", but CAG prides itself for their organized playing style which has proven again and again to be the best way to play games like MW4 and experience the game as realistic as possible.
CAG is not for everyone and only serious gamers who are looking for a real clan should apply to join. The requirements are not impossible to meet, you only need to be active, have a headset and be able to do call outs during games. You must also represent CAG in the most professional manner and respect "ALL" gamers you come across online.
Now is that too hard for you?

CAGCLAN.com has been visited : 2086005