Written by CAG CheechDogg Thursday, 01 January 2009 00:00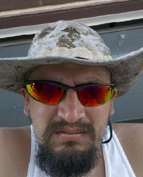 Hi, I am CheechDogg Leader and Co-Founder of CAG. I want to personally welcome you to CAGCLAN.com, the official Headquarters of Combat Applications Group. Let me tell you a bit about who and what CAG and CAGCLAN.com is and how CAG was born, our Birth and History.

CAGCLAN.com is a Male and Female Gaming Community and home to CAG. CAG was founded in 2001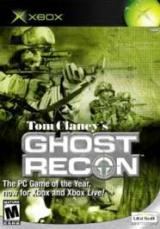 and has gone through many personnel changes since. CAG's roots go back to 2000 on Counter Strike, 2002 on Ghost Recon for the regular XBOX and to 2002 on SOCOM: U.S. Navy SEALs on the PS2. That year with the release of SOCOM: U.S. Navy SEALs, I (CheechDogg) quickly put together a small group named "RED CELL" which I lead under the name " Demo Dick". Due to the offensive nature of the name "Demo Dick", I had to change my XBL Gamertag and chose CheechDogg.
In 2003 I lead Red Cell and began recruiting for the release of Rainbow Six 3: Ravenshield on the XBOX. Within weeks Red Cell Members reached a total of 200 Members between Rainbow Six, Ghost Recon and SOCOM: U.S. Navy Seals . We terrorized and completely dominated opposing teams by using real life tactics during games and because of the tactics we used, the term "Camping" started surfacing and was starting to get used by "THE NOOBS". We do not however claim to have started the word "CAMPING" but we sure did make it our trademark!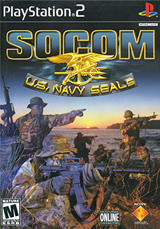 In 2004 Red Cell remained strong and united as we moved on to Tom Clancy's Rainbow Six: Black Arrow and we continued to dominate our opponents. Red Cell started branching out with the release of 2K's Close Combat: First to Fight and in 2005 with the release of Rainbow Six: Lock Down, Red Cell began to split up into smaller "Sub-Clans" or "Cells". Animosity between each Sub-Clan and Cell began to create problems as many Members began to complain about their Leaders and Captains. Monitoring 200 plus Members was becoming quite difficult and frustrating for all of us and Red Cell would start showing signs of turmoil and disorganization.
2005 was a very tumultuous year for Red Cell that saw many changes take place. Ghost Recon was quickly becoming a household name and pushing SOCOM and Rainbow Six out of the way. Ghost Recon 2: Summit Strike quickly replaced Rainbow Six and SOCOM as the more popular game of the three. Ghost Recon: Summit Strike introduced the Clan system and integrated it into the game itself. Clans could now use Clan Tags and create Clans in the game as well. Before the end of the year another very popular game would hit the shelves by the name of America's Army. America's Army brought a whole new type of player to online gaming that included the "glitchers" and "moders".
In 2005 while Red Cell was going through all its problems, I met Kilo61 while playing Rainbow Six Lockdown and started a 2nd Clan on the XBOX called "Delta". "Delta" became a Rainbow Six only Clan and quickly grew in numbers and became virtually impossible to beat. With over 200 members on XBOX alone and another 100 on PS2, "Delta" gained a very notorious reputation.
In 2006 Delta would once again move together and united onto another Rainbow Six game, this time it was Rainbow Six: Critical Hour. This game however was not as popular as past Rainbow Six games and quickly made way in the Summer to Tom Clancy's new Ghost Recon: Advance Warfighter.
Before the end of 2006 with the release of Rainbow Six Vegas, Kilo61, Delta Fox Trot 2 and I met Hawk CFO, MP Dobroski and EliteHooah. Together we started "MP" a Clan that would become even more notorious than "Delta" and would reach more than 400 Members within the first month of the Rainbow Six Vegas release. MP however would not last before the next Rainbow Six came and Ghost Recon Advanced Warfighter was released. A difference in play styles and personal matters prompted me to once again figure out a solution to keep the Core Members together and still united.
It would not take us long to quickly agree on a new name for our Clan. Co-Founders Hawk CFO, YAEGEL and her Husband RANGERob80 suggested we use the name CAG which would first be known as Combat Action Group but was later changed to Combat Applications Group because of RANGERob80's real life affiliation with the U.S. Rangers. CAG is the name given to the United States Elite Special Forces known as "DELTA" and most of our Members had ties to the U.S. Military in real life.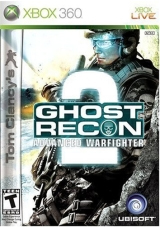 With the release of Ghost Recon: Advanced Warfighter 2, CAG quickly became well known within the game itself and throughout the gaming Community. We became more than just a Clan, a Family first and foremost and we took no bullshit from anyone. Our mission during games was to totally dominate and destroy opponents by any means necessary. During the time Ghost Recon: AW 2 was out CAG never failed to fill up lobbies with CAG Members on both sides during games. It was CAG vs CAG on a daily basis and we had to host 2 lobbies most of the times.
During this time I met ToxicBob who is now CAG's 2nd in Command and the most loyal comrade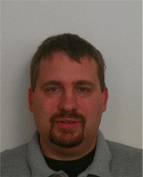 anyone could ask for. Without ToxicBob who is the voice of reason CAG would not be here today. ToxicBob and I have played together for over 6 years now through all the good and bad times and have seen CAG grow together.

Ghost Recon: AW2 was not a game for everyone, we hosted games with no restrictions of 20 to 30 minutes long. We completed the Missions online together as a Clan and created new Allies and Enemies as well in the process. Our game of choice was Last Man Standing and the games were full of excitement and suspense. But that was then and this is now, CAG has had to adapt to the new games and type of gamers that games like the COD series have introduced to the gaming industry.

Through the years CAG has grown and matured into a well established Clan that has helped spawn other Clans who have modeled themselves after CAG. The current fast paced games have caused many problems for CAG but nevertheless we have been able to keep CAG going when other Clans have folded within weeks or months of being created. We try to teach patience, sportsmanship and teamwork to all our members. This without a doubt has been our strength and the reason we are still going and we strongly believe CAG will be around for many more years to come.

Connect with me on Google+