Written by CAG Staff Tuesday, 03 March 2009 23:12

---
 
Recruit information for CAG: Combat Applications Group the #1 Clan
Hello and welcome to CAGCLAN.com the Official Site of CAG: Combat Applications Group the #1 Clan on XBOX and Playstation. If this is your first time visiting us please take a couple of minutes to register with us by clicking here. Once you are registered you will be able to participate in forum discussions with the rest of the community and have access to areas of the site only available to our registered members.

CAG has been voted #1 on top100clans.com for over a year now and is looking to make it 2 years in a row. With the upcoming release of Battlefield 4 and COD: Ghosts, CAG is already making sure that gamers who are looking for a new home know about CAG by heavily recruiting in game lobbies as well as other forums and websites.
If you are here because you are interested in joining CAG make sure you are registered first and you have posted your Introduction on our forums. Once you have registered and posted your introduction you will start getting responses from Clan Members welcoming you to the site and people asking you to add them to your XBL friends list. Pay close attention to your emails, our system will send out emails to the email you registered with notifying you when someone posts a reply in your Introduction thread.
Please refer to articles below for further information on how to become a member of CAG and ranking up in the Clan.
---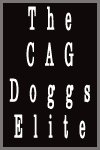 Do you want to know who the CAG Clan is or how to join?
Learn how to join the CAG Clan, what they do, who they are and what it takes to be part of the CAG Clan.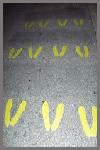 Becoming a Member of the CAG Clan
If you are interested in joining the CAG Clan, the following is all the information for recruits. You can also find other information on how to become a CAG Dogg here as well.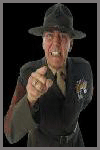 How do you Rank up in the CAG Clan?
Learn how Ranking takes place in CAG. All recruits must prove themselves before they become "CAG DOGG". Take a look at how it is done!