Written by CAG CheechDogg Saturday, 16 September 2017 11:16
CAG (Combat Applications Group) the #1 clan on XBOX 1 is starting their recruitment campaign for the upcoming COD tittle WW II on XBOX One.
COD is going back to boots on the ground gameplay and CAG is very excited about COD WW II because of this. The last 3 COD tittles have been a disappointment not only for CAG but for gamers worldwide.
No more jetpack and wall running, no more "ENERGY RIFLES" that seem to freeze you and kill you even though you unloaded a full clip on your enemy. No more frustrating perks and killstreaks that made teamplay irrelevant because individual players just wanted to get 30 kills or more in a game just to proclaim themselves a "BEAST".
COD WW II should once again bring back the glory days of teamplay, belonging to a clan and good ole' "HEAVY METAL" firefights in the trenches ! Clans will once again look appealing to gamers who loved and remember COD before the jetpack era.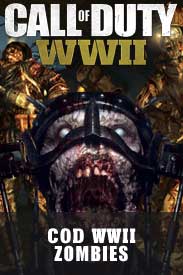 One of the main reasons for CAG's success in recruiting is the proven clan structure it has in place. Recruits are given many opportunities from the minute they submit their application to join.
Call of Duty: Advanced Warfare and Black Ops 3 were major disappointments due to the direction Sledgehammer Games and Treyarch decided to go in by making both games more futuristic than "boots on the ground" which was the main reason Call of Duty took over and dethroned previous shooters like Ghost Recon, Rainbow Six and SOCOM: Navy Seals.
Many clans as well as CAG saw a decline in member retention due to the futuristic setting of both Advance Warfare and Black Ops 3 which made it difficult to play as a clan due to the high paced action. Most clans play in a very organized manner which includes setting up and waiting for the enemy to come to them instead of running around as lonewolves.
Call of Duty: WW II is expected to be easier to recruit for that the last few COD tittles and CAG looks forward to the challenge of getting some of the best gamers out there to join them.