The #1 Clan is recruiting for COD: Advanced Warfare and there is no better time than now to apply to join and be a part of the most versatile and fastest growing Clan. With COD: Advanced Warfare approaching 2 months since it's release, CAG is getting flooded with recruit applications for XBOX One, XBOX 360, PS3 and PS4 on a daily basis.

Recruitment for COD: AW is currently a huge deal for clans as they try to recruit the best gamers from around the world. CAG is an International, multi-console Clan who has been voted #1 for 2 straight years by fans, guests and clan members making it the only clan around who has that claim.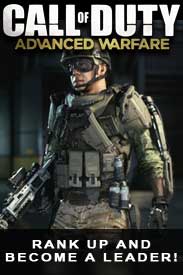 CAG offers many opportunities for both hardcore and casual gamers who are looking for a clan recruiting for COD: Advanced Warfare. Whether you are a teenager, in your twenties, thirties, forties, fifties or even elder gamers, CAG has proven in the past to be able to accommodate gamers from all ages. Recruiting for COD: AW is something that CAG takes very serious and CAG's recruitment process is just as easy as it is hard.
Recruits go through a 2 week probation period during which they must complete a challenge which serves as CAG's "Indoctrination" and molds the recruits into team players above anything else. CAG emphasizes teamwork above anything else as it the #1 component needed to build a strong and efficient successful clan. Without teamwork recruiting for COD: AW or any other game for that matter would be impossible and not smart at all.
So what is this "Indoctrination" all about right? During recruitment for COD: AW recruits need to complete 5 games with a score of 15 kills and no more than 10 deaths 5 times on hardcore and 10 times on core. Recruits may only use assault rifles, smg's or lmgs and are not allowed to use any type of explosives to have their kills count towards their requirements. Recruits are also not allowed to use scorestreaks/killstreaks to get kills and team kills automatically voids the current game. These games must be played with a current member of CAG in order for the games to count and be confirmed on the forums.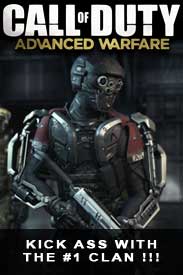 Each recruit is required to keep track of their games and scores by starting a thread in the proper forum. Once the games are posted by the recruit, any of the members who were present for the posted game scores can confirm the games for the recruit. Once the recruit has completed the required games and has passed the 2 week probation, a fire-team or squad leader will submit 2 recommendations for the recruit to receive their Dogg Ribbon and Marksman's Badge making them official members of the CAG Clan.
During the recruitment process recruits may also start on their Sharpshooter and Expert Badges while they wait for their 2 week probation to end. Recruits are also required to be active on the forums if they wish to rank up higher than Corporal. Forum activity is not a requirement but it is strongly encouraged and advised so that recruits become better players, team-mates and "leaders" in CAG.
Unlike other clans, CAG allows recruits to quickly move up the ranks if they show dedication and hard work. Recruitment for COD: Advanced Warfare for the PS4 and PS3 is a perfect example of how recruits can quickly move up the ranks.
Recruitment for COD: Advanced Warfare on the XBOX One is also in high gear and opportunities to move up in that division are also very high.
COD: Advanced Warfare recruitment is important to CAG and all interested gamers should apply to join the #1 Clan now !!!
Connect with me on Google+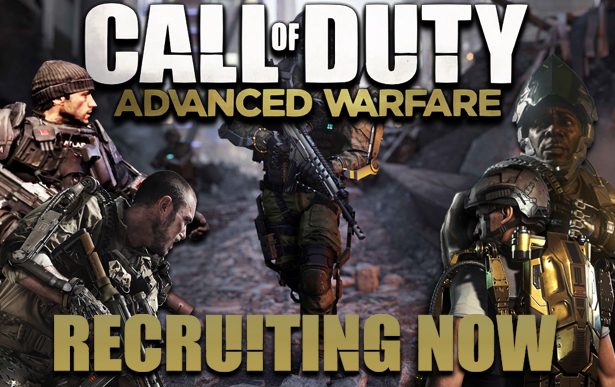 ---
The #1 Clan CAG: Combat Applications Group is recruiting for COD: Advanced Warfare on XBOX, XBOX One, PS3 and PS4.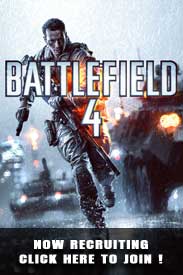 If you are reading this it's because you are interested in joining a Clan right? With the rise in Clans being formed on XBOX One, XBOX 360, PS4 and PS3 these days, it is very hard to find a Clan that you can feel right at home with. So why is it so hard to find a Clan? Well the reasons are many and very common.

Many of the Clans now are started by gamers who are under the age of 18 and allow gamers under the age of 18 who are very immature or are more interested in hacking, boosting or just simply causing problems in lobbies for other gamers. These Clans only last a couple of months and leave a sour taste in the mouths of anyone who associates themselves with these Clans. As a result of the experience gamers endure while being members of clans like these they become disillusioned and most of the times have a hard time trusting others Clans in the future.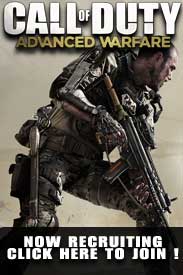 While most of these Clans think they are "beasting" or "kicking ass" in public lobbies by using "noob" tactics such as spawn killing or using glitches or hacks to get a win there are still some very decent and legitimate Clans out there for the mature gamers such as CAG (Combat Applications Group).
CAG is always looking for new members and only recruits mature gamers. They have been around since 2001 and have managed to outlast many Clans by doing things the right way. They do not allow immaturity, hackers, cheaters or arrogant gamers in the Clan.
Recruiting is not easy because there are so many different things to look for just to find recruits. Many times these recruits are looking for a Clan and are only interested in a single game such as the very popular BF4 or BF3 which offer the most realistic experience when it comes to large scale battles. CAG has many members on BF4 and BF3 and is always looking for recruits who are interested in joining an organized Clan.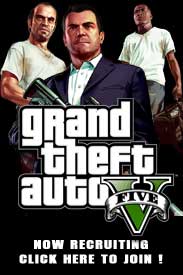 With games such as the COD Series which offers a more arcade style experience for the casual to semi-hardcore gamers, this makes it even more difficult to recruit. Games like these promote the more aggressive "run-n-gun" playing style than the tactical style that BF4 or BF3 requires to play; nevertheless, CAG has been able to accommodate both types of players to date.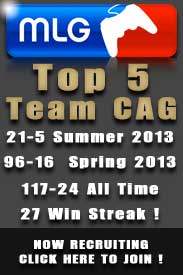 CAG understands that it is just as difficult to find a good Clan as it is to recruit and we want you to feel right at home from day one. CAG is a Clan where you can have fun while playing in public lobbies without having to worry about random players not having microphones or those annoying, immature idiots who want to ruin your gaming experience by team killing you during a game.
CAG's #1 goal is to always have someone for you to play with regardless of what time you are able to get on, whether it's because of your job, school or kids you can always count on someone to be on when you jump on. There will be those rare instances when you might not find anyone online but lets face it, we all have lives outside of gaming right?
So look no further and join CAG now! There is no better time than now to become a Member of a very well established Clan that emphasizes teamwork over anything else. CAG offers opportunities for dedicated gamers who are interested in Leadership roles to further strengthened the Clan.
Connect with me on Google+
CAGCLAN.com has been visited : 1995478